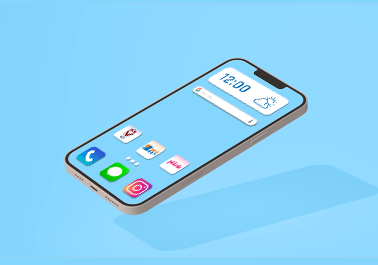 App Development is the process of developing an application that runs on mobile devices like Android, Tablets, and iOS. Since the beginning of mobile platforms, people are highly attracted to cell phones. Online marketers and businesses can take considerable benefits from this trend. Some mobile applications come pre-installed with the devices whereas some users install themselves. Large companies like Apple and Google provide a store for their applications like Google Play Store and Apple Store for downloading apps.
A user-friendly mobile application generates more sales and revenue. Mobile app development is crucial if business owners want to grow their business. Podamibe is one of the best mobile app development company with over a decade of experience and hundreds of successfully developed projects.
Mobile app development is not an easy task. Most app development companies are lacking several factors during their development processes, including app performance, bug fixes, and updates. Ensuring clients with a fantastic user experience and serving them the most advanced mobile applications is what most software companies are concerned about. As the use of mobile phones keeps growing, the demand for mobile apps is increasing. We, at Podamibe develop an innovative and useful mobile application that will lead your business to success.